When you think of a garden arch, you probably think of pretty flowers highlighting a pathway to a garden. These are good uses for an arch but what if you want to be a little bit more unique? Here are 11 Amazing Uses For A Garden Arch.
1. Showcasing Climbing Plants & Flowers
Obviously the number one use of a garden arch is to show off those beautiful flowers. You can use the arch as a centerpiece in any garden. Some of the best flowers to use are roses, clematis, jasmine and honeysuckle. Read our climbing plants blog post to find out more.
2. Entrance To Your Garden
Direct people into your garden, by creating a wonderful archway entrance. To make it even more magical, add some solar powered fairy lights so that it catches your attention even in the dark.
3. Frame Art or Fairy Gardens
Get creative and put together a fairy garden fountain or buy a garden sculpture and frame it with an arch to show it off.
4. A Pathway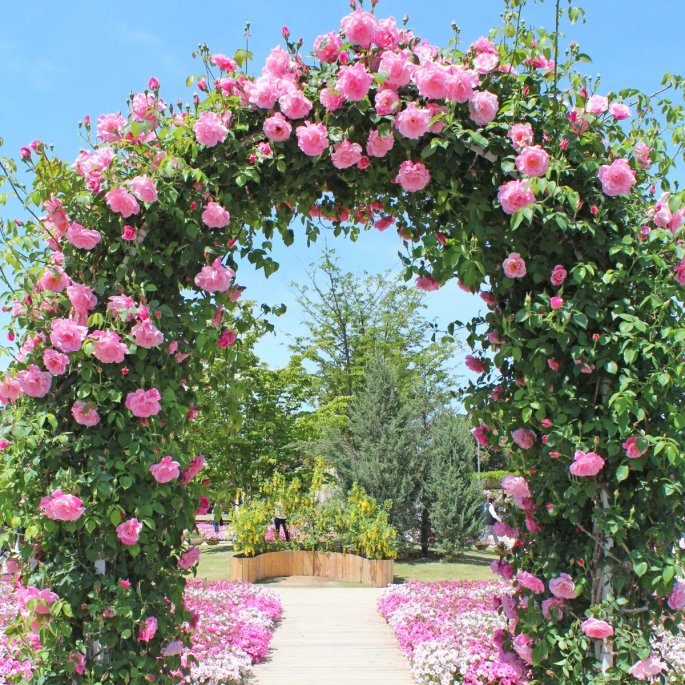 Highlight a pathway in your garden to show people which direction to go in. This one is specifically useful if you have a huge garden.
5. Garden Gate
Add a suburban look to your home by adding an arch over your garden gate. Add some roses to make it pop beautifully.
6. A Mirror
If you don't have much space in your garden, but still love the idea of a garden arch, why not place it up against a wall and then add a mirror behind it. It will make your garden feel bigger and make it much more unique.
7. Split Your Garden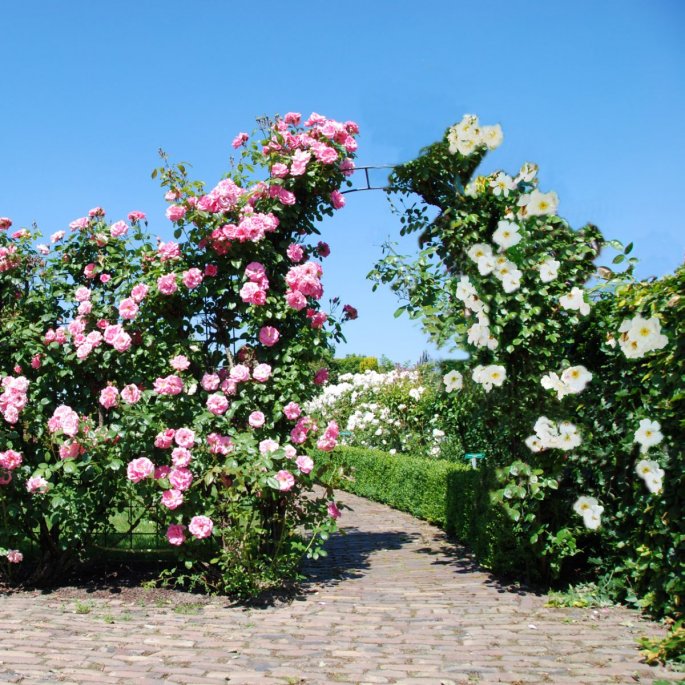 Use a garden arch as a divide, separating two areas of your garden. This could symbolise a change in style, colour, design or flowers.
8. A Cute Nook
Use several arches to create a little reading or meditation nook for yourself or use one against a wall and add a small bench, chair or seat swing for a cosy little area.
9. A Door
Outline your door with flowers using a garden arch, and make your door the most beautiful one in the neighbourhood
10. Frame A View
If you are lucky enough to live in a home which has a good view, use a garden arch to frame it. Whether it be a city view or mountains, a flowery frame will definitely liven it up.
11. A Wedding Altar
If you are planning on having a garden wedding, a garden arch makes the perfect alter, pair it with your favourite flowers and it's good to go. If you haven't thought about having your wedding outdoors, you should read our blog on the benefits of a garden wedding
Show us pictures of your garden arches, we'd love to see them!