If you're lucky enough to have a garden pond, you will know maintaining your pond is often hard work. Thinking of new and interesting ideas to improve your pond can be even harder. We have put together a list of ideas on improving your pond to inspire you.
A great place to start on improving your pond, is to check it is clear of any weeds, algae or debris. Twist a garden cane in the water to remove any built up weeds. One cause of algae and weed growth is nutrient rich water. A way to reduce this is by adding mesh barley straw to your pond, this will absorb excess nitrogen in your pond. The best time of year to add barley straw is in the spring and remove it after 6 months or when it turns black.
Adding plants to your pond will add colour and texture making your pond appear more vibrant. There are many different plants for ponds, some that submerge beneath the water and others that float on the top. Ensure that when buying any plants for your pond, that they are suitable for the water depth. Plants will also help to improve the water quality of your pond by adding more oxygen to the water. Ensure the plants are growing in low nutrient compost, as this will help to reduce algae growth. Plants will also help encourage wildlife in to your garden and provide shelter to any creatures living in your pond.
One of the classic ways to transform your pond is to add a water feature, not only do they look appealing, but they can also be tranquil when you are relaxing and enjoying your garden. You may think a water feature will be costly to run, but in fact there are now solar powered water features available to save on expensive power bills. You can build up a section of your pond to add a water feature on a different level which will give your pond a refreshed style.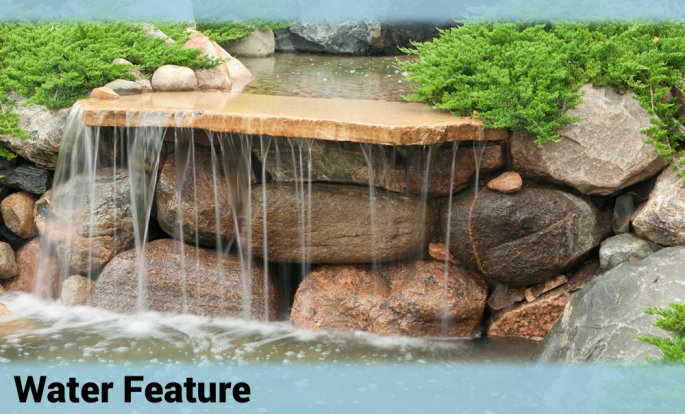 Adding a rockery around your pond will create a whole new look. Building up piles of different sized stones and rocks in a sunny area around your pond is also a great way to provide different habitats for wildlife and creatures in your garden. Rocks can make a lovely border around your pond and will also help to prevent any debris entering the water.
Introduce lighting to your pond to create ambience on an evening. Lights can be added around the pond or water feature or even submerged beneath the water to create stunning effects. Solar powered lights are a cost effective way of lighting your pond.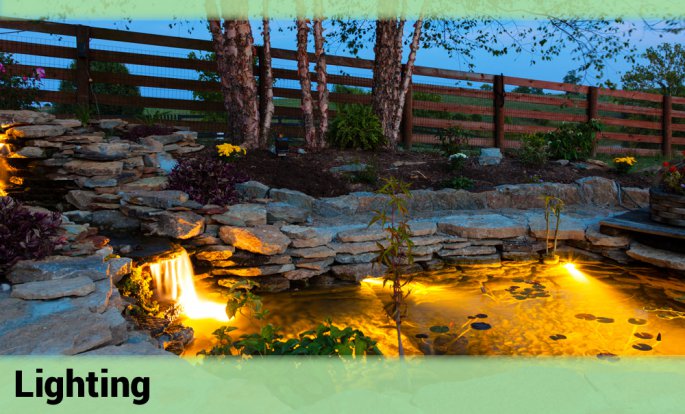 A bridge over your pond will add a different dimension and make a statement in your garden. Bridges add a short cut across your pond and allow you to observe any wildlife in you pond more closely. A bridge with railings also creates a safer walk way over the pond for children.