Our Favourite Bridges Throughout History.
It goes without saying that we love bridges, and there are so many interesting ones out there. Have you ever thought about the history of the bridge which you've just walked over? Or how long it took to build? Or how long it is? Probably not, but we have compiled a list of the most impressive bridges and what makes them so special.
High Bridge
Known For: Being the oldest bridge in the UK which still has buildings on it
Built: 1160 AD
Location: United Kingdom
Credit - David Dixon
This is a beautiful bridge found in Lincoln, UK which has buildings actually built into the bridge itself. The building was originally a chapel but this was removed in 1762 and replaced with Tudor buildings which now hold a cafe and shop. There is an opening beneath the bridge for boats to pass through which has been named the Glory Hole.
The Pont Alexandre III
Known For: being one of the most elegant and ornate bridges in Paris
Built: 1900
Location: Paris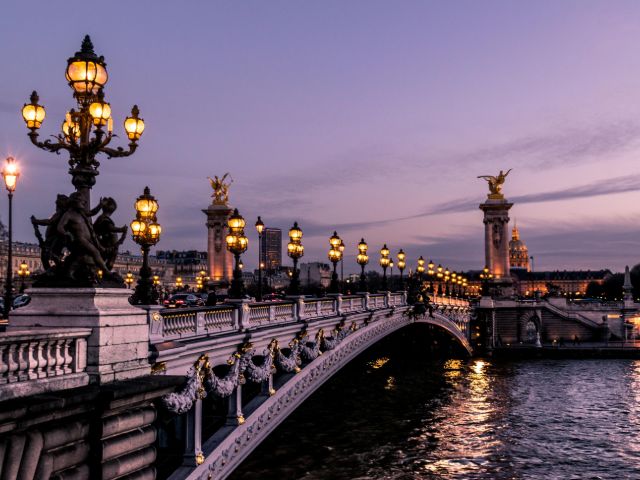 Crossing over the River Seine from Champs-Elysees to Les Invalides, this bridge has apeared in many movies, from James Bond to Anastasia. It was designed to be low enough to not obstruct the views of Paris which is why it blends so well into the skyline. But on closer inspection, the art on the bridge is equisite having four pillars decorated with statues and embellishments.
London Bridge
Known For: Being dismantled and moved from London to Arizona
Built: 1830's
Location: Arizona (Formerly London)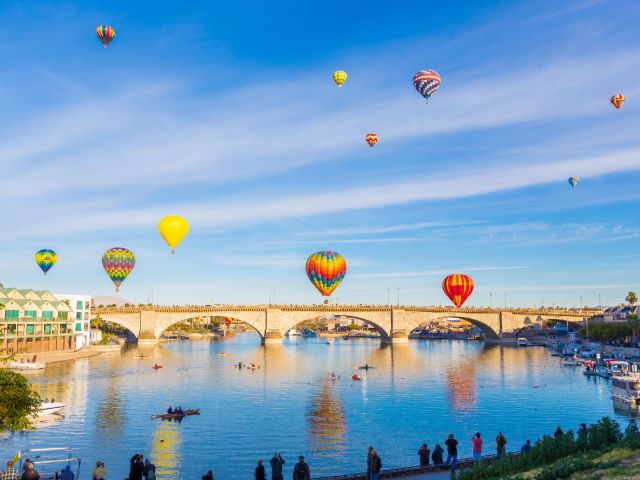 Originally built in the 1830's, dismantled in 1967 and rebuilt in Arizona in 1971. This bridge spanned the River Thames in London for over 130 years, before being moved to Arizona. It now stands in Lake Havasu City as a reinforced concrete structure, made with the original masonry of the 1830's bridge. The reason for the relocation was due to the bridge not being able to support the increase in weight from modern transport and so it was sold by the City of London.
Rakotz Bridge
Known For: The perfect circle it forms with the water below
Built: 1860
Location: Germany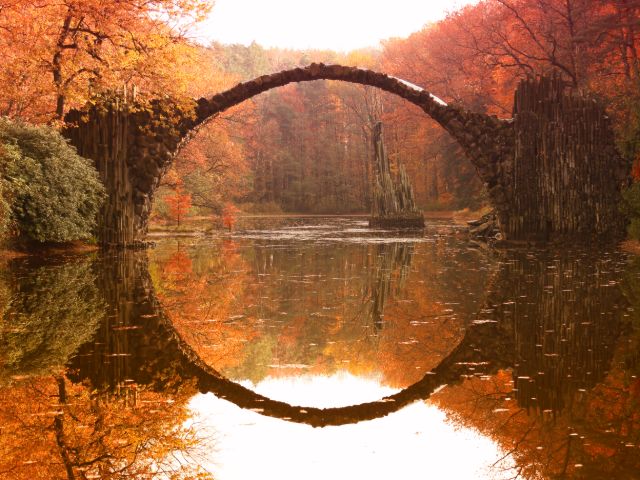 Also known as Devil's Bridge, this bridge can be found in a public park in Germany. It is an extremely popular tourist destination due to the unique design. When the water below is still, the reflection helps form a perfect circle which is extremely pleasing to the eye. Legend says that bridges of this shape were made with the help of the Devil.
Danyang-Kunshan Grand Bridge
Known For: Being the worlds longest bridge
Built: 2010
Location: China
Credit - MNXANL
This bridge stands at over 102 miles long and is currently the world longest bridge. It was originally built to transport trains across rivers, canals, streams, flatlands,hills,lakes and fields of rice paddies, and impressively took less than 4 years to complete, with a workforce of nearly 10,000 people.
Red Cliff Valley Glass Suspension Bridge
Known For: Being the longest glass bottomed bridge in the world
Built: 2017
Location: China
This glass bottomed bridge stands (or hangs) at 488 metres and sways when being walked across, this bridge is NOT for the faint of heart. It's constructed of over 1000 panels of 4cm thick glass and is designed to take the weight of 2,000 people, but only 600 are permitted to cross at any one time.
Eshima Ohashi Bridge
Known For: One of the steepest bridges in the world
Built: 2004
Location: Japan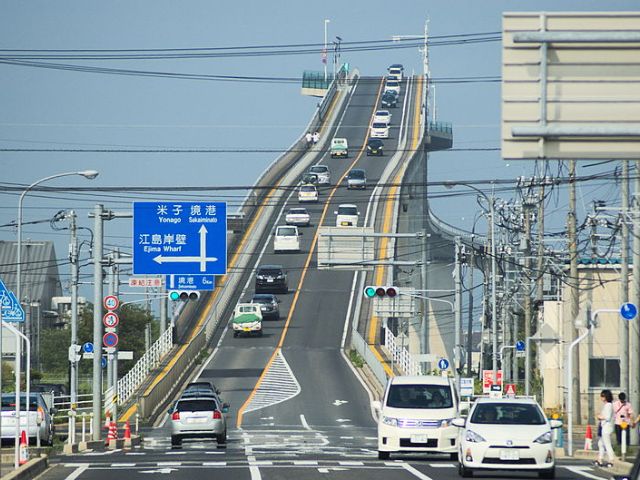 This bridge is often compared to a rollercoaster due to it's steep gradient. It stretches just over 1 mile long and links two cities in Japan while allowing ships to pass underneath. The gradient stands at 6.1% which is 3.44 degrees. It is known as being a terrifying bridge, although a lot of it's reviews say otherwise.
Golden Bridge
Known For: Being held up by hands
Built: 2018
Location: Vietnam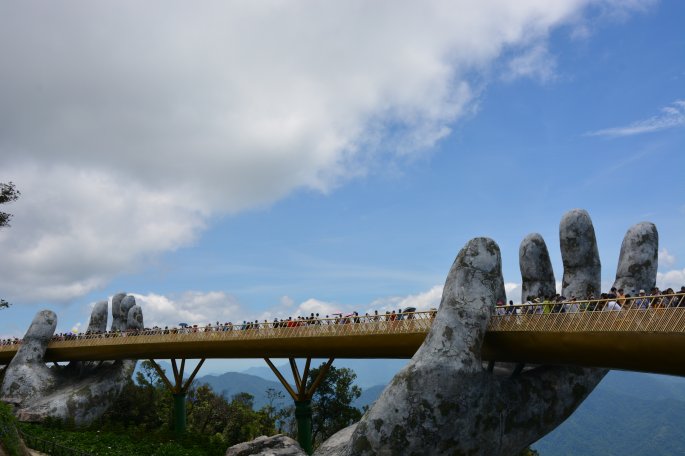 As the name suggests, this bridge has been painted a beautiful golden colour and it held up by a pair of giant God like hands which have been designed to look older than they are. Located at an amusement park, it stands at 150 metres long and is open to pedestrians a with a beautiful view of greenery and hills.
Bridge Over River Meles
Known For: Being the oldest bridge in the world
Built: 850BC
Location: Turkey
Credit - Wikimapia
Also known as Caravan Bridge or Smyrne, this structure can be found in Izmir, Turkey. It was finished in 850 BC and is still used to this day, currently holding a world record for being the oldest standing bridge in the world.
Worlds Longest Lego Brick Bridge
Known For: Being the longest lego brick bridge
Built: 2014
Location: Built in London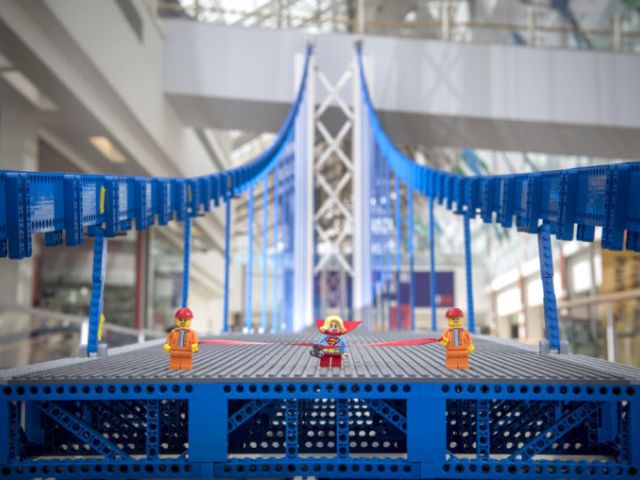 Credit - Sunday Post (Big Partnership/PA Wire)
The worlds longest lego brick bridge was built in London from 200,000 lego bricks. It is a suspension bridge which is almost as long as three double decker buses and currently holds a Guiness World Record. Designed by Dr Robin Sham, this bridge has been displayed in Liverpool, Hong Kong, Glasgow and Melbourne.