In previous generations, many parents would anxiously watch their children head off down the street and wait until they came home at night. With only the setting of the sun and the flicking on of the street lights to guide the curfew, outdoor play was a way of life.
But for today's children, the indoors seems to hold the most interest. With electronic gadgets, games consoles and the internet to keep them occupied, it's easy to see why so many kids are uninspired by the prospect of going outside.
While there is always a place for indoor play, the outdoors holds many hidden treasures that can be really beneficial to children's health, well-being and development.
In this guide we've put together some great tips for encouraging your children to get outside... And more importantly, that they enjoy it!
First though, let's take a look at the advantages of the outdoors for children.
The benefits of outdoor play and exploration
There are many reasons why letting your children explore and play outdoors is a good idea. Here are just a handful of these benefits:
It gives them exercise. The NHS suggests that children between 5 and 18 should take at least an hour of physical activity per day. For toddlers under 5, it should be 3 hours of exercise in order to develop muscles and bones. Outdoor play is a great way to reach these minimum targets. With child obesity becoming a growing problem, exercise also helps children to maintain a healthy weight.

It can reduce stress. All that running around releases feel-good endorphins, which help to boost mood.

It gives them a natural source of vitamin D which is essential for bone health. Just a few minutes of exposure to the sun is enough to bring their recommended daily intake of vitamin D. In really sunny weather, remember to apply sun screen to avoid burning.

It encourages the development of social skills. When playing with friends outside, children will interact with one another during games, helping to improve their social behaviours.

It will broaden their knowledge of the natural world. Children are naturally inquisitive, so they're likely to have a keen interest in exploring and finding out more about the natural things they see.

It exposes them to danger. While it seems more beneficial to wrap your children in cotton wool, being exposed to a certain element of danger means they begin to build up a knowledge of hazards as they grow up.

They'll have fun!
So now you know some of the benefits of your children playing outdoors... But getting them outside can be a different matter altogether.
Some kids can be reluctant to actually leave the house, particularly when they have enough games and gadgets to keep them entertained for a lifetime inside.
But once they experience the outdoors, they'll soon learn to love it and enjoy their time in the fresh air.
There are also some steps you can take to encourage your children to play outside. Here are our top tips...
Avoid accidents by making your garden child friendly
While it's good to get children used to the dangers and hazards of the great outdoors, there's no need for avoidable accidents. If you live in a busy area or close to a main road, ensure your garden is secure and secluded with walls or fencing.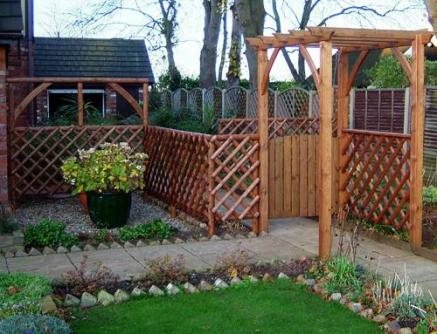 You may have a pond in your garden, and this can of course be a danger to young children. If this is the case, consider restricting access to this area of the garden.
You might also want to cut back any wild bushes and prune plants that present trip hazards. While it's important to let children do their own thing outside, you'll probably want to supervise from afar to ensure everything is running smoothly.
Make it appealing by giving them a dedicated play area
The kids will be more likely to want to go outside if they have an area of the garden that's reserved just for them. You can allocate a space where they can play, and fill it with outdoor toys and games for them to enjoy.
A play house is a fantastic investment for young children, allowing them to play make believe and let their imaginations run wild. It'll also mean they're out of your hair while they play!
If you also like to enjoy time outdoors, particularly in the summer, reserve a spot for yourself that's away from the play area and allows you to relax in your garden.
Enjoy family time together with outdoor adventures
There are few better ways to spend a day of family bonding than by sharing an outdoor adventure. Allocate a weekend or afternoon where you can all get together and go exploring.
You could visit a local outdoor attraction, enjoy a stroll through woodland or even just walk to a nearby play park. Getting the whole family involved is a great way to inspire your children to get outside.
Get them interested in growing with their own plot
Another fantastic way to encourage your children to embrace the outdoors is by giving them the chance to grow their own plants.
Set aside a section of your flower bed or vegetable patch, and allow them to grow whatever they fancy. You can supervise of course, but try to give them as much freedom as possible to get involved. Supplying them with their own set of gardening tools is also a great idea. If you have a really small garden (or none at all), then try giving the children a plant pot from which to grow a selection of plants.
You never know, your kids may have a hidden natural talent for gardening, and they'll certainly love monitoring the progress of their plants as they grow. Growing interesting plants and flowers will give them something to be passionate about.
And if they grow some fruit and vegetables, this can also help them to lead a healthy lifestyle by encouraging them to eat their five a day. They'll be much more interested in eating their own produce than if you just place a plate full of shop-bought veg in front of them.
Even if you're a gardening novice yourself, this is the perfect time to start so that you can learn together. To get you started, check out some expert tips for beginner gardeners here.
Avoid exhaustion and overexposure by providing somewhere to rest
Playing and exploring outside is tiring work, so ensure your children always have a place to sit and rest to grab a breather. Some conveniently placed garden furniture will give them somewhere to recuperate.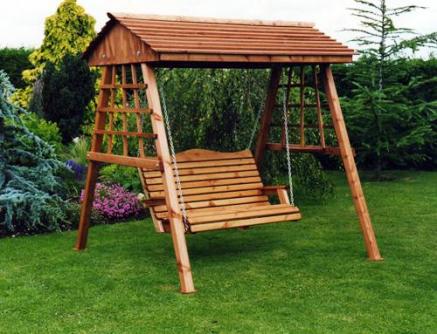 During the summer, it's also important that they're not overexposed to the sun. Offer a shaded area or seating that's out of direct sunlight, particularly during the heat of the day in summer. A swing hammock or chair with a canopy is a great option for a shaded rest area.
Find the right balance
While there are benefits to outdoor play, there are also advantages of indoor activities for children too.
For example, the internet allows children to learn more about places and things that are far away. Indoor games can also help to encourage learning and develop problem solving skills.
But, as with anything, the best method is a combination of the two. So that's why encouraging your children to go outdoors is also a great way to help them develop. This will bring them natural exploration and hazard perception qualities.
Do your children spend enough time outside? If you have any other tips for encouraging outdoor play and exploration, leave them in a comment below!