So, your living room now looks like a Christmas grotto, the tree is up, baubles on, paper chains made and hanging from the ceiling, but is it enough? Well if your answer to that is no, then you are in the right place. We're going to give you our top tips on how to turn your garden into a winter wonderland fit to make all of your neighbours as green as the Grinch with envy.
1. Outdoor Baubles
An easy way to jolly up the garden is to add baubles to the trees, it doesn't even need to be an evergreen tree, just stick some baubles on those leafless branches.
2. A Christmas Tree
When you really think about it, bringing a tree into your house once a year for the festive season is a little bit bonkers, but few people have a Christmas tree decorated up to the nines in their garden. So break this habit and plant a Christmas tree to 'spruce' up your garden ... see what I did there ... never mind.
3. Outdoor Lights
There is nothing more festive in my opinion, than driving past houses which are illuminated with beautiful christmas lights. So add a little bit of cheer to those passers by, and decorate your home with the most extravagent display on the street!
4. Fire Pit
Fire pits aren't just for Summer, in fact is makes more sense to use them in the winter.... fire equals warm and warm in cold weather is a good thing! So get it lit and get some marshmallows toasting and smores made... just make sure to keep it away from your snowman!
5. Flower Baskets
Decorate your garden with some beautiful winter flowers in a basket, and if you're like me and can't keep a cactus alive, buy some artificial ones to brighten up your garden.
6. Lanterns & Fairy Lights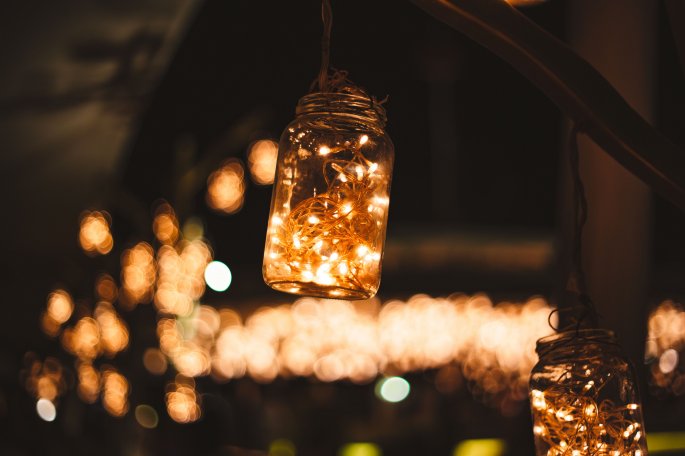 hang up some lanterns in your garden, you can either fill them with fairy lights or actually light some candles, either way, they will add a magical touch.
7. Ornaments, and signs
Find some Christmas ornaments, signs and trinkets to hang or place around the garden such as a Christmas gnome or a 'Santa stop here!' sign.
8. Pinecones, Mistletoe, Garlands & Berries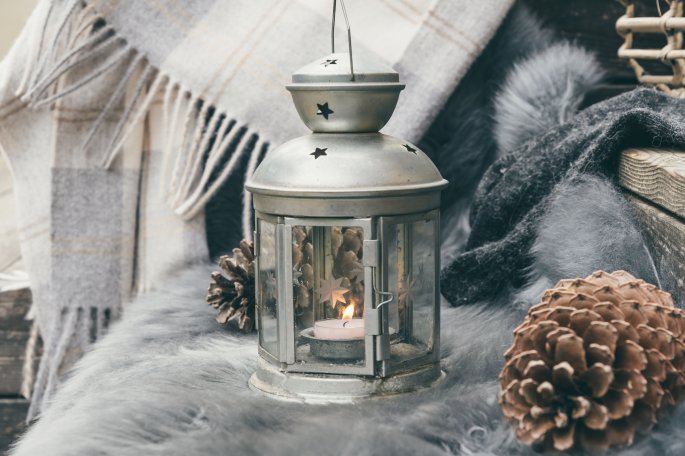 Decorate Fountains, sheds, tables and benches with artificial garlands and create some christmas decorations by combining, pinecones with artificial mistletoe and berries. Add them to string to make hanging decorations or just place them in a basket and hang that instead.
9. Plant Some Christmas Flowers & Plants
Buy some beautiful winter trees, plants and flowers and plant them to add some festive red and white colours to your garden.
10. Add In A Wreath
Buy a wreath to put on your door, or you could even make your own, using artificial berries and garlands and attaching them to a polystyrene ring.
Hopefully this gives you some ideas on how to create your very own winter wonderland in your garden. Share your Christmas garden below.